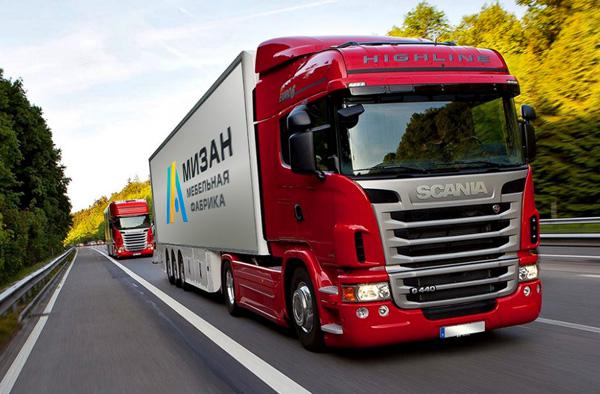 Furniture factory «Mizan»
Furniture factory «Mizan» - for 9 years of being in the furniture market has established itself as a reliable partner. Due to high quality and reasonable prices, our products are successfully sold throughout Ukraine - Kiev, Donetsk, Kharkov, Dnepropetrovsk, Odessa, Zaporozhye, Lviv, Krivoi Rog, Nikolaev, Crimea and many other cities. Reliable and comfortable furniture, furniture factory «Mizan», made on modern equipment, skilled, experienced workers, from environmentally friendly material, will bring comfort and well-being to every home.
For the manufacture of furniture, the furniture factory «Mizan» uses chipboard and MDF produced by the Swiss concern KRONOGROUP. The products of this manufacturer meets all the standards of the European quality and safety standards (emission class E1).
Thanks to the use of modern technologies and the use of high-quality materials, the furniture factory products have a high degree of protection against mechanical damage and moisture penetration.
The furniture is made of environmentally friendly material and is completely safe for the consumer, which confirms the conclusion of the state sanitary and epidemiological expertise issued by the Ministry of Health of Ukraine. Kiev, ul. Grushevskogo 7.
Wonderful properties of environmentally friendly material MDF, which are used in the manufacture of furniture fronts, can give its surface a variety of forms, and thanks to high-quality polymer films to get a wide color gamut.
Kitchen countertops are made of a strong coating of special plastic, which gives them absolute water resistance and durability under thermal (up to 300°C) and mechanical effects.
Furniture factory «Mizan» - the site where you visited, offers to get acquainted with the products of the factory and evaluate the quality of its products, and this includes furniture cabinets, kitchen furniture, furniture walls in the range, furniture for the hallway, bedroom furniture.
Furniture factory «Mizan» is glad to see you as your partner or buyer.