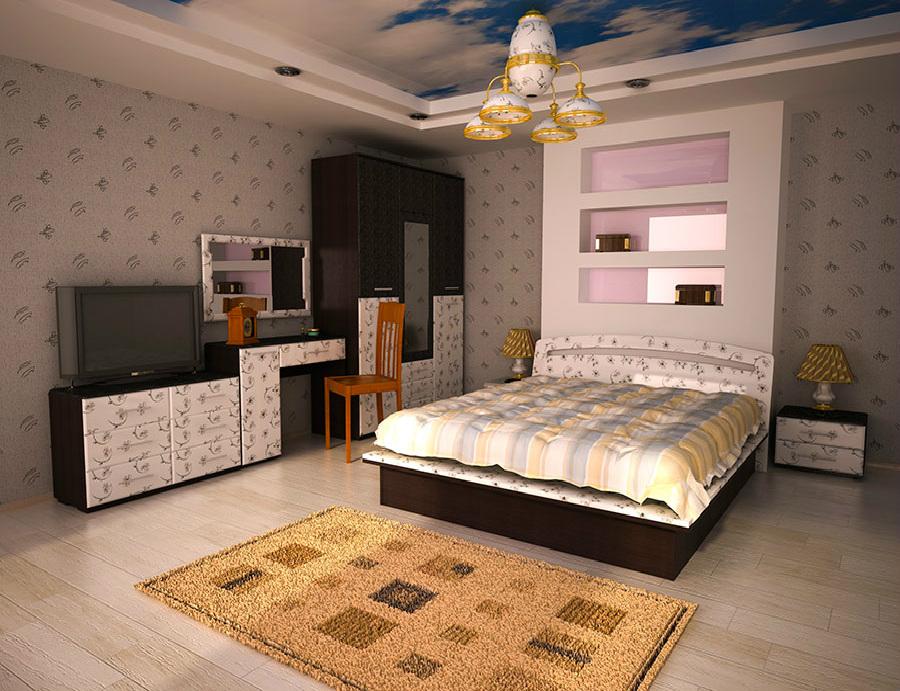 Bedroom "Verona"
Bedroom "Sofia" from the factory "Mizan". The kit allows you to create a cozy and at the same time refined atmosphere in the room. The frame of the bedroom is made of high-quality, laminated chipboard 16 mm. Bedroom facades combined with elements of MDF. Available colors: white, sonoma oak light, sonoma oak truffle, milk oak, dark wenge, alder, walnut, apple tree.
Components:
Bed
Cupboard
Bedside table - 2 pcs.
Dressing table
Chest of drawers
Specifications
Color of the case
Sonoma Oak light, Sonoma Oak truffle, white matte, gloss white, milk oak, dark wenge, walnut, alder, apple tree and many others.
Facade Color
Various (See MDF Facades)
Pier glass
1200 * 1650 * 450
Stand 2 pieces
400 * 430 * 450
Chest of drawers
810 * 700 * 450
Wardrobe
1800 * 2100 * 530
Materials