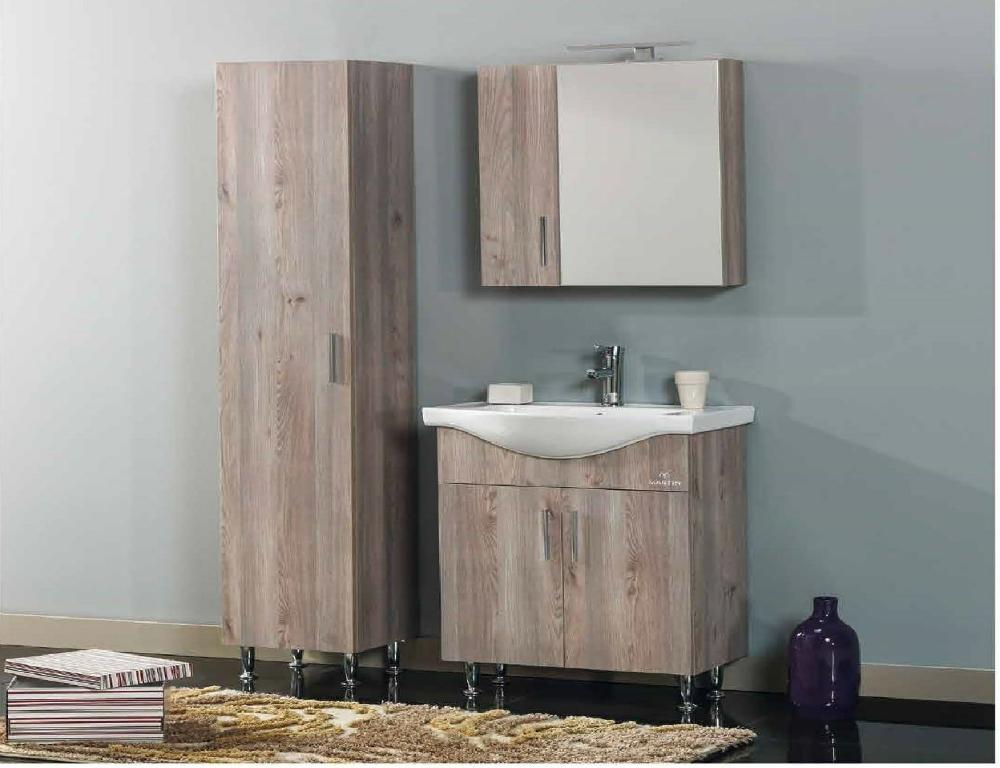 Bathroom "Siena-02"
Bathroom set "Siena" - from the factory "Mizan". The set is executed in modern style. Such furniture will make the atmosphere in the bathroom warm and cozy. Width of thumbs and locker can be different. It is made of high quality, durable 16 mm chipboard. Available in the following colors: white matte, white gloss, Sonoma oak light, Sonoma oak truffle, milk oak, dark wenge, walnut, alder, apple tree.
Elements and dimensions of the set:
- A case on legs (shir / vys / hl 350 * 1850 * 320)
- Curbstone under the sink with legs (height / hl 830 * 460; width 650, 750, 850, 1000)
- A cabinet with a mirror (high / hl 650 * 140; width 600, 750, 820, 950)
Specifications
Цвет
белый матовый, белый глянец, дуб сонома светлый, дуб сонома трюфель, белый матовый, белый глянец, дуб молочный, венге темный, орех, ольха, яблоня и многие другие.
Materials