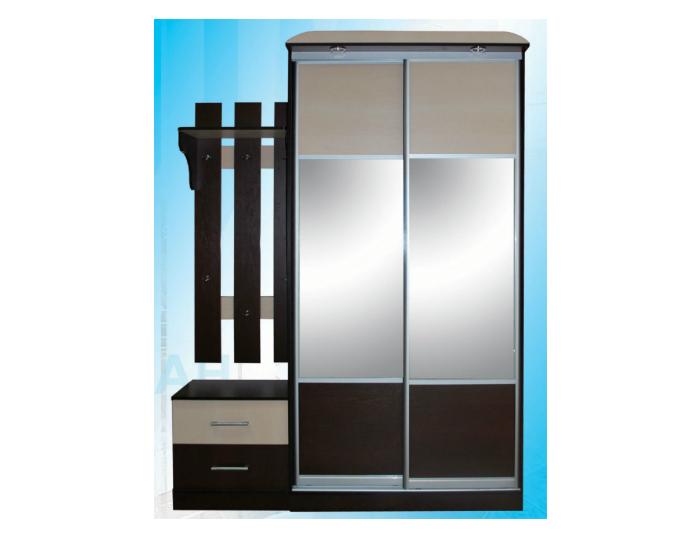 Hall "Torino"
Hall "Torino" from the furniture factory "Mizan". It is made of high quality chipboard 16 mm. Guests will not be able to catch you by surprise. All outerwear without problems will be placed in numerous lockers and bedside tables of this hallway. Feel free to wait for visits! The hallway is equipped with two closets and an open coat hanger. Colors: white, sonoma oak truffle, sonoma oak light, milk oak, dark wenge, walnut, alder, apple tree.
It is made in two sizes width / vys / hl: 1530 * 2100 * 420; 1800 * 2100 * 400
Specifications
Цвет корпусафасада
белый матовый, белый глянец, дуб сонома светлый, дуб сонома трюфель, белый матовый, белый глянец, дуб молочный, венге темный, орех, ольха, яблоня и многие другие.
Размеры шир/выс/гл
2700/2000/400
Materials