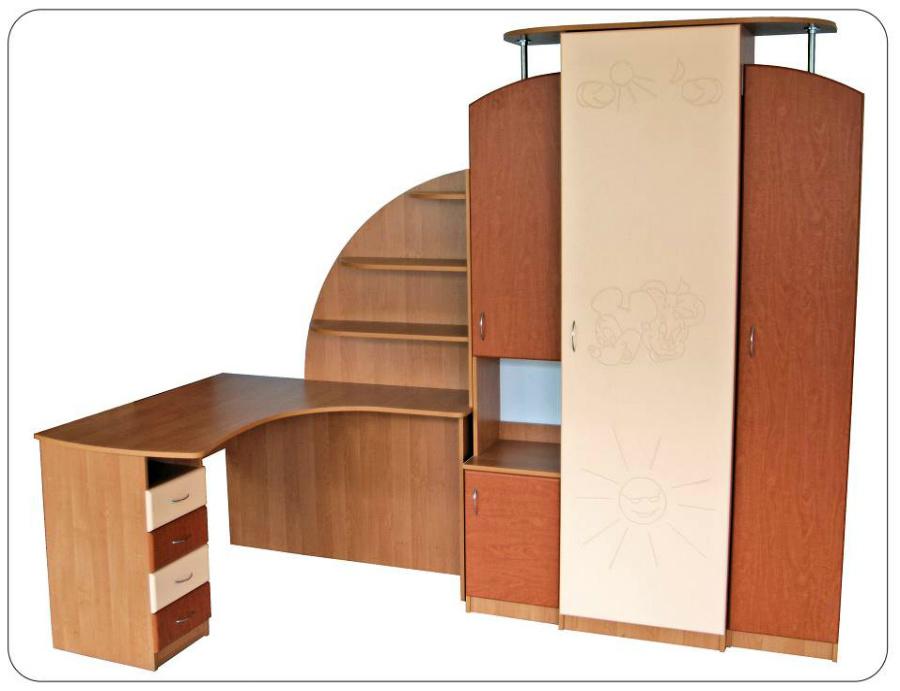 Childrens "Mikki"
Children's "Mickey" from the furniture factory "Mizan" was created in order to make your home more comfortable. The body of the wall is made of 16 mm laminated chipboard, the following colors: white, oak Sonoma truffle, Sonoma oak light, milk oak, dark wenge, alder, walnut, apple tree. The facades are made of high quality MDF, of various colors. A table was delivered to the wall, which is very convenient. This children's furniture will be practical and comfortable.
The size of the width / height / hl: 2660 * 1300/2100/460
Specifications
Размеры
2660*1300/2100/460
Цвет ДСП
белый, дуб сонома трюфель, дуб сонома светлый, дуб молочный, венге темный, ольха, орех, яблоня.
Materials